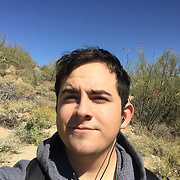 Displaying posts 1 to 10 of 10.

I just joined this site and never thought to put "Boy Meets World" on my list of faves. Soooo I'm stealing your idea and putting it on mine too :-)
Janji2412
26, Mueang Nonthaburi, Thailand

hola thank you visiting my profile

no me aguanté hasta el día de muertos, así que, acá vengo a dejarte una corona de flores. (y mientras escribía tembló super fuerte así que quizá mañana no este viva jajajjajaaj)

Nope :( is a podcast from Pousta, is in spanish.
Awesome! i will look for it :)

hi
i'm also into podcast. recently i started one that talks of philosophy and tv it's super interesting and fun :)