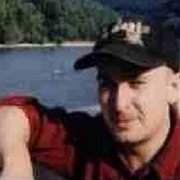 Mannyvienna
Manfred, 49 y.o.

Looking for
Friends
Language practice
Meeting in person
Postal pen pals
Flirting and romance
Occupation
Callcenteragent
Relationship status
Single

Joined 10 years ago, profile updated 1 year ago.

Displaying posts 1 to 2 of 2.

57miranda
66 , Dzhezkazgan , Kazakhstan

russian man from Kazakhstan seeks penpals in the world!collecting.i like rock.snail mail only.Alex.