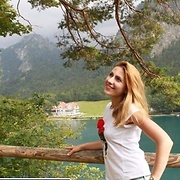 Displaying posts 1 to 7 of 7.

pgc123
39, Colombo, Sri Lanka

hello Greeting from sri lanka
how are u ?

What a beautiful place, the one from the photo. Was this photo in your country? I intend to travel to Europe, and I would like to see places like this.

Hi nice to meet you welcome to Dubai i hope u like
Hola, te recibo en Dubai. Espero que te guste


DUMBOFIELDS
59, Brisbane, Australia

YOUR NAME IS Krist.i - drop the scarf, mate.