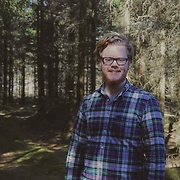 Displaying posts 1 to 10 of 18.
arnoldjoshua
21, Kampala, Uganda

Hello,
I'm glad to visit your profile
Hope to hear from you
Nice to meet you here.
Thanks!


Mellysma
24, Istanbul, Turkey

Oh Johannes it's surprising to see something different than electronic here!


hi) I'm feeling so horny. lets talk on here: clck.ru/DbnE4 (my nickname - persrectwilti1972)

Married with children was very funny

Hello, I'd like to talk to you if you want? Maybe we'll meet here? >>> https://goo.gl/jyEXwP (Copy the link in the browser). id on my website 1879080

Hi! My name is Helen and I from Kiev, Ukraine. Im looking a pen pal. Last year I was at Stockholm and this is incredible city

wow!! I love Porcupine Tree!!! <3
I need help with Swedish! if you want to exchange language write me, I speak Spanish!