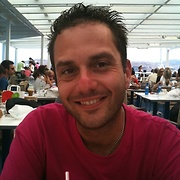 Displaying posts 1 to 10 of 32.
Sandra457
38, Addis Ababa, Ethiopia

Life sure is a big trip with so much to learn.
Monika44u
35, Hengelo, Netherlands

Kalimera Ekatsy,
Nice to meet you on this site. My name monika. I had the chance to visit this year in rodos and.it was great. My god i was blowned way such a beauty...hope to talk to you...great photo's by the way ✌😁 well...catch u soon??


Piet
36, Windhoek, Namibia

Traveling is also my passion and hope to meet you in a country that I will travel to.

thanks for visiting my page , Sir

very cool boss , how is Greece are you enjoying the summer.?

Thanks for visiting my page