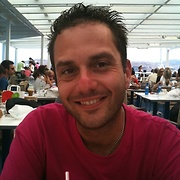 Displaying posts 1 to 10 of 27.
easygoingme
54, Worthing, United Kingdom

very cool boss , how is Greece are you enjoying the summer.?

mikazuki
50, Istanbul, Turkey

merhaba kalımera arkadas nasılsın yunanıstana selamlarrr

Thanks for visiting my page

lauramm_017
38, Guadalajara, Mexico

That's a nice thought it is concise but covers lots of things. Greetings from Mexico
Castamara
33, Istanbul, Turkey

He is very kind and friendly. At the same time very talkative. You should talk with him.