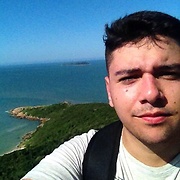 felipericardor
Felipe Ricardo, 22 y.o.

my name is Felipe Ricardo, I live in Brazil, I'm here looking for new friendships to practice and improve my English.
- updated Aug 14
Speaks
Learning
Looking for
Friends
Language practice
Occupation
Digital Marketing
Relationship status
Single

Joined 13 days ago, profile updated 13 days ago.

You must be
signed in
to view felipericardor's wall.