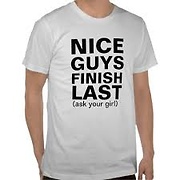 james_1981
James, 38 y.o.

DEUS VULT
- updated Mar 20, 2018
Learning
Looking for
Friends
Language practice
Meeting in person
Flirting and romance
Education
Bachelor's degree
Relationship status
Single
Messaging

Joined 2 years ago, profile updated 2 months ago.

Displaying posts 1 to 5 of 5.


Re_BR257
33, Brasília, Brazil

Wtf with the fifty shades of grey !!!

johnbreck
54, Fajardo, Puerto Rico

Ahlan w sahlan min jazeerat borto riko fil bHr al karibi.
Sorry, don't have an Arabic keyboard on this phone.
I've been learning Arabic for 5 1/2 years. I favor Lebanese and Syrian dialects, but strive to master MSA at the moment.
Check out my video in the link on my profile status here.
M3 salaame

james_1981
38, Beirut, Lebanon

https://www.youtube.com/watch?v=ONNkNrtSxbw
https://www.youtube.com/watch?v=Xm9GlSbxy78