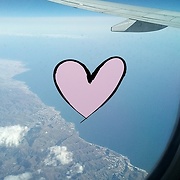 Displaying posts 1 to 5 of 5.

I feel like everybody working on the movie felt the pressure of making sure it lived up to the animated legacy. I just peeked on your profile again and read on your profile that you like the show, Hawaii Five-O and that is my favorite series ever. I am in love with Steve McGarrett :0

Are you going to see the Live Action Beauty and the Beast movie? My friends and I want to go, but not this week because it will be too crowded at the movie theater. I really like Hercules, and I don't know why I didn't think about it the first time, but I love the part of the movie where Hercules pulls on a tree to pick off a flower for Megara.

My favorite Disney movies are Mulan and Princess and the Frog. After seeing that movie, I really wanted to visit New Orleans which is where the setting of the movie is. I know you say that you love all Disney movies, but who are your favorite characters?