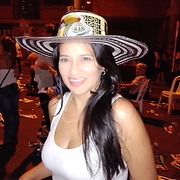 Anais1503
Anais, 46 y.o.

Speaks
Learning
Looking for
Friends
Meeting in person

Joined 4 years ago, profile updated 4 years ago.

Displaying posts 1 to 10 of 41.
premchand_57043
55 , Jaipur , India

Good morning dear I'm Prem Chand from India,can we be good friends 🌹?

Hello from Egypt, I am really interested in you to talk with you
I saw you are online now, so would you please answer my messages please

https://music.youtube.com/watch?v=nFLt_lnxdYk&feature=share

cancan781
49 , Alexandria , Egypt

Hola, ¿cómo están para conocerme y estoy feliz de agregar a Sky
[email protected]
?

Carlosbas
48 , Jundiaí , Brazil

Immeasurable Pleasure. I thought you were charming and I would love it to be part of my life for good. I am a publicist, my name is Carlos and I am divorced, I am looking for someone for a serious relationship, who likes to enjoy life, dine out, travel, dance, who are interesting, to make this my wife, accomplice, friend, lover and partner. I am a romantic to walk hand in hand, make surprises for a loved woman, send flowers, say I love you at all times, among other things. I love to cook, I just need someone next to me to share all the good that life has to offer. I want to find someone who plays, who is not afraid to be happy, I give myself the right to skip a few steps, I mean that from the moment I find my Soul Mate that makes my heart race faster and my hands sweat I want next to this sharing a life for two, forming a new family and being happy, I am not old enough to stay or dating long periods ... I would love for you to accept dinner with me. Accept ?. Kiss