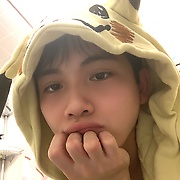 Displaying posts 1 to 10 of 29.

Has anyone bought the Hogwarts Legacy?
Can't wait play ;-; but I need wait till July !!!

Does anyone play those games ?
If you play same game as me just hmu :3
I wanna make gaming friends in here !

I posted on HT but couldn't get any good comment so I posting same things in here !
I wouldn't say my English is perfect but I think I can communicate with native speakers without miss understanding but I wanna level up my English skill to next level (like pronunciation wise vocabulary expression wise) so plz help me to find any tips for learning English 🫠🫠🫠🫠🫠🫠🫠🫠🫠🫠🫠


Marsina
24 , Blagoveshchensk , Russia

こんにちは!私はロシア人です。日本人に話したいです。でも、英語が悪いわかりません。

I miss digimon.
Did you every watch inuyasha as a kid?

By the way Digimon is one of the best. But only season 1 the others were ehhh.