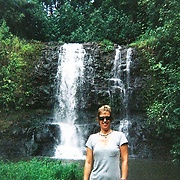 Eeb12
Deb, 53 y.o.


Joined 8 years ago, profile updated 3 years ago.

Displaying posts 1 to 10 of 23.

Hi Deb, happy new year and how are you doing?


woodcarver41
56 , Binghamton , United States

Scooby Doo Rocks!!!!!

Gladly! Nice to meet you.

I like your drawings. Hello from the other side of the world.