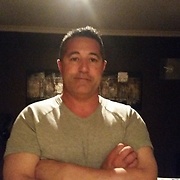 Displaying posts 1 to 3 of 3.

camilla_542
41, Pretoria, South Africa

Sounds like you are young at heart. My best friend lives in Australia. Small world

PurpleCrow
61, Lexington, United States

Hello Cruizy,
Your music choices look interesting. They give me ideas to look up. As for music, I am listening to Jon Anderson's album "1,000 Hands" (released last year).
Since it's the morning at your place, you are probably at work, building houses and such. My uncle built the house that I live in. It was actually the last house he built.
Glad to read in your bio that you like film festivals.
Take care,
Jean