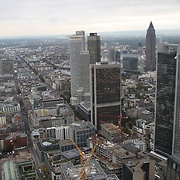 HFA1978
Andy, 43 y.o.

Speaks
Looking for
Friends
Flirting and romance

Joined 7 years ago, profile updated 5 months ago.

Displaying posts 1 to 5 of 5.

proud
41, Rafrāf, Tunisia

Hi
Since you like smiling n making people smile i ll offer you a song that may add more positive vibes to you life
Try to visit You tube n select the song "Smile" , listen to it 1st with the voice of Michael Jackson , then with Sinatra s
If you have time , you can tell me about your impression
vadimmed
54, Bryansk, Russia

Hello, colleague! It's amazing to see a doctor over here. By this very moment I have believed that all doctors are so busy und they never pop up on the Inet to make friends. Now I can see I was wrong.
isarad
53, La Goulette, Tunisia

Helloooooo
Nice to meet you
i just popped by your profile and wanted to send Greetings from Tunisia


Don't mind me I'm into colouring people's wall lol,Hi btw