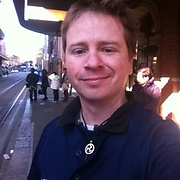 Displaying posts 1 to 10 of 15.

Alisayan
29, Singapore, Singapore

Hello there. It's nice to see you here. I hope we can be friends. Australia is a great country.

Greetings from Germany :)

thiagomilitao9
33, Rio de Janeiro, Brazil

here go to exchange contact i wana make friend arou word to.

nanouti
33, Tétouan, Morocco

nice to know u & have u as friend :)

Pencha
31, Thimphu, Bhutan

I m Dorji Wangchuk from Bhutan .i m so interest at biking

alvinos
30, Lomé, Togo

hello,i'm alvin,technicien on air conditioner,i like to be your friend,and echange some idea,i dwell in TOGO