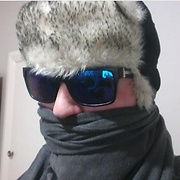 LiamKinsey
Liam Kinsey, 19 y.o.

Speaks
Looking for
Friends
Meeting in person
Flirting and romance
Relationship status
In a relationship

Joined 3 years ago, profile updated 3 years ago.

Displaying posts 1 to 2 of 2.

Steph000000000000000
18, New York City, United States

Hello hello hello hello hello hello hello hello hello
You got this 👅😎👻

Good afternoon from Uganda and OSAWO.
We shall be grateful to share our work with you.
Kind Regards
Nsengiyumva Deogratias
Coordinator