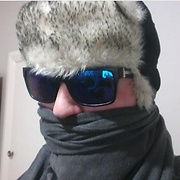 LiamKinsey
Liam Kinsey, 17 y.o.

Today a big blue car stopped next to me and there were three guys and one woman and they wanted me to be in their porn for $300
- updated Mar 7
Speaks
Looking for
Friends
Meeting in person
Flirting and romance
Occupation
Voice actor / Studio assistant
Relationship status
Single

Joined 1 year ago, profile updated 1 year ago.

LiamKinsey's wall could not be displayed because
LiamKinsey
has restricted privacy settings.