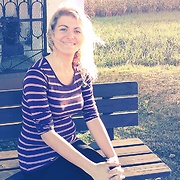 Displaying posts 1 to 10 of 150.

bruce_15277
27, Vienna, Austria

Wow. I must say. You're favorite quotes is really outstanding. I've never seen such myself. Would be worse if it was coming out of sparkling vampires

I thought "servus" was a Hungarian word. Do Austrians say that too?

arief0412
33, Semarang, Indonesia

Hi, nice to meet you..
I am arif from indonesia.
you look charming.:)