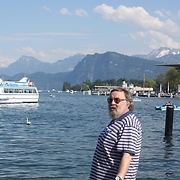 NICHOLSON
Peter, 74 y.o.

Speaks
Looking for
Friends
Meeting in person
Postal pen pals
Website

Joined 11 years ago, profile updated 2 years ago.

Displaying posts 1 to 10 of 25.

brunoka
73 , Budapest , Hungary

Hello Peter, Greetings from Hungary.

NICHOLSON
74 , Adelaide , Australia

Hi Iris and thanks for the mail. Do you have an email address? You can reach me
at
[email protected]
Best wishes,
Peter.

Hello,
Well, I know you must have received about 20 emails like this everyday, so I have been thinking really hard about how to make mine stand out. I think your profile makes you worth emailing,and i really enjoyed reading what you wrote.I thought we may share some similar interests and I would love to learn more about you. I'm Sandra Ross from GA, I am a very sensual, sexual and passionate woman. I love life and see the glass half full. I am always mesmerized by the ocean and want the person I am with to feel a connection also. I love to be fun and spontaneous and enjoy each day finding something joyful to smile about? Drop me a line and we can go from there.This is my personal email addresse just incase you feel like emailing me or better still come catch me online @ Yahoo Instant Messenger and here is my Yahoo Messenger screen name; Sandra Ross
[email protected]
....kindly get back to me telling me a bit about yourself ok. Enjoy your day and I look forward to hearing from you!

airrios
68 , Tarlac City , Philippines

Yes, I've read it however I just don't understand why I don't have access with your email anymore it failed! I wrote you twice but it failed, i just don't understand. Did you changed your email add?

︃last ︃n︃i︃ght︃ i v︃i︃s︃i︃t ︃c︃r︃a︃zy ︃a︃nd r︃ude ︃e︃v︃en︃t - l︃o︃o︃k a︃t p︃i︃c︃s c︃ol︃l︃e︃c︃ti︃o︃n︃.
︃Cha︃t m︃e︃ h︃e︃r︃e︃, I r︃eady t︃o ︃date ̩▶️ w︃w︃︃w︃.m︃o︃-︃s︃t︃︃r︃︃o︃y︃︃.︃c︃︃o︃︃m︃/︃︃i︃d︃︃0︃3︃︃8︃︃2

Hi..... Do you like my video? :----> https://goo.gl/HkxtW1 (Copy the link in the browser). id on my website 3158824 <----

gurooambato
71 , Manila , Philippines

Thanks for viewing my page.

Sherymore
52 , Albia , United States

What a nice profile you here and i will really like to know more about you