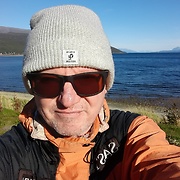 Displaying posts 1 to 10 of 81.

Finbar
57 , Lancaster , United Kingdom

Greetings and best wishes from Lancashire North West England

Lillu18
47 , Temara , Morocco

https://lailabouinidanewritings.blogspot.com/?m=1
This is my blog for reading English literature

Hello, he heh it is saver against sunshining.

denise2021
57 , Campinas , Brazil

Hello!! I´m also studying English again.....and trying to improve. (so i´m not using corretors in internet)
I love chocolate too.....
But, can i ask you something?
what is this stranger thing in your nose??????

Looking at your post I found it interesting that your fellow countryman Kimi Raikkonen the ICEMAN also likes ice cream..

Hello, thanks abd freetings from Finland! Warm autumn heee.