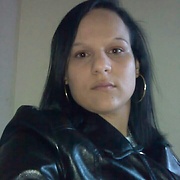 Displaying posts 1 to 10 of 15.

57miranda
66 , Dzhezkazgan , Kazakhstan

russian man from Kazakhstan seeks penpals in the world!collecting.i like rock.snail mail only.Alex.
Knut969
53 , Freiburg , Germany

Greetings from northern Switzerland only for you.

Hello i am new here
I am Mark Williams from Bremen Germany and will like to know more about you. You can write me in the hangout markxwills(at)gmail.com
or you can add me to Skype: hendrik4465
so I can tell you more about me.

Hewari09
37 , Hamma Bouziane , Algeria

Hello beautiful you can chat with you

Aloha from great britain
😆


Hi nice to meet you welcome to Dubai i hope u like