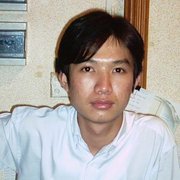 Displaying posts 1 to 10 of 117.

What's going on in Myanmar??? Another coup???

Happy Birthday, old friend !!! May you have many, many more.

MICOL1993
28, Como, Italy

10 years in Interpals : congratulation !!!

Hi, nice to meet you how are you ? you live in burma thats great !
i want to visit that place for a long time ago !!


Burma is Birmania in spanish, sorry, now I know that is Burma!

hello, I'm sorry, how is the lifestyle in your country?
I want to know people from Birmania ;)


Muh_Nur_Ilahi
32, Bangkok, Thailand

long time no chat with you my neighbour friend!!! :D