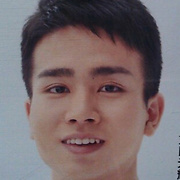 Takemikazuchi624
Takemikazuchi624, 30 y.o.

Speaks
Looking for
Friends
Language practice
Postal pen pals
Flirting and romance
Education
Bachelor's degree
Occupation
Mechanical Engineer
Relationship status
Single

Joined 6 years ago, profile updated 2 years ago.

Displaying posts 1 to 1 of 1.

Nina_Ru
24 , Seattle , United States

I think aikido and karate are very interesting and I like them. I used to do Taekwondo, it is a Korean form of martial arts.