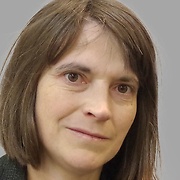 Displaying posts 1 to 10 of 337.

aramoho
42, Wanganui, New Zealand

Hallo und guten Morgen, ja ich bin deutsche die nach NZ ausgewandert ist, ich schicke dir meine privaten Details via Nachricht die du wenn du moechtest gerne auch weitergeben kannst an deine Freundin. Mit der Sprache bin ich ebenfalls flexibel.

Eso sería genial, uso un traductor, me imagino lo que te escribe))

Hola, estoy aprendiendo el idioma por mi cuenta, así que las cosas van lentamente)

Ég á heima á Íslandi - mér finnst betra að búa þar frekar en í Bretlandi

Já það er alveg fínt að búa þar

Já ég skil þig, ég er alveg eins. Vinn í tölvunni og svo er ég heima í tölvunni líka. Ég bý í Reykjavík en var í Cambridge þegar ég var í bretlandi

Já ég skil. Það er svo mikið á zoom núna útaf covid

Titania
50, London, United Kingdom

Vonandi verður það hægt að ferðast bráðum til Íslands.

Vá það er mjög flott hjá þér :)

Allt gott en en þú? Do you speak Icelandic?