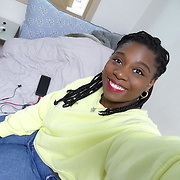 Displaying posts 1 to 10 of 107.

Punchos
36 , Bremen , Germany

Hi Chanta... Am Ekow, I live in Germany. Am new here to meet friends to exchange ideas, values and culture and as well improve my French language. I speak fluent English and German. If u are interested we can lean from each other. Have a nice weekend.


nichijoumiguel
32 , Tokyo , Japan

Sorry for the late greeting but happy belated Birthday Chantal! Hope it was a wonderful birthday! Joyeux anniversaire! :)

malickmanga
38 , Banjul , Gambia

Hello My name is Malick and i am good looking man with nice characters and i am seeking tolerance, kind, honest and sincere woman for relationship. a woman that will love me and make me happy in life and i will be able to love and respect her in return. therefore i am sincerely seek for that special woman who will make my life completed as a man , please simple write me back so that we could know better, while longing to get your reply,
[email protected]
or u can just add me on skype lickboom..thanks God be with u

hiya chantal : )
r u only interested w,th korean?

J'ai étudié la langue au lycée pour 6 mois! I got a trophy for academic performance:). L'été de 2012, je suis allé à Montréal pour un mois. J'ai apprendu beaucoup et mainetanant j'étudie la langue à la fac. :)) haha je voudrais parler le fr. Très bien pour travailler aux autres pays. Ademas hablo Español and of course English. hey what's a good asian language to learn?? Based on its usefullness around the world. Also how did u end up in S. Korea??

You are amazing! :))
Based on your profile, of course.