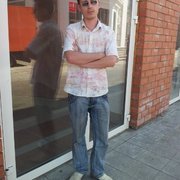 deymonster
Dmitry, 39 y.o.

Looking for
Friends
Language practice
Website
Messaging

Joined 9 years ago, profile updated 4 months ago.

Displaying posts 1 to 4 of 4.

Vivian.
27, Kuala Lumpur, Malaysia

Hello, I am also learning English recently, we can practice communication together

Dewi-Puspita
34, Kuta, Indonesia

happy Birthday.......
wish you all the best....

Hey!!! (: I really love playing COD MW2 It's my favorite ! <3

AmarokOnline
33, Ciudad de Villa de Álvarez, Mexico

I speak English fluently. Hope your interested.