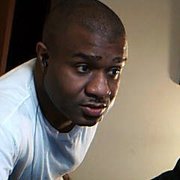 firebaptized
Keith Davis, 51 y.o.

Learning
Looking for
Friends
Language practice
Relationship status
Single
Messaging

Joined 12 years ago, profile updated 1 year ago.

Displaying posts 1 to 10 of 593.

happy birthday!feliz cumple


Greetings from the netherlands :D if i can help u with your dutch it will be my pleasure :D

Luciana33
39 , Madrid , Spain

Hello I would like speak in english

Greeting s from Germany...
I do not see German in your impressive list of spoken languages ;-)

That's alright!
How about you, bro?

Hey Mr.Davis, what's up there?
Saudações do Brasil!
Tengas un buen día, ciao o/

sparrow7
25 , Stillwater , United States

How are you doing brother in Christ?

Silvalima5450
42 , Curitiba , Brazil

I really like your profile, I'm from Brazil and I also need to learn English, you have the interest to talk, we can ok, I help you with Portuguese, I speak Spanish, I like to read, I like all kinds of music,