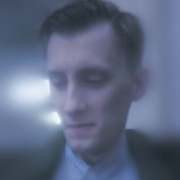 Displaying posts 1 to 9 of 9.
asocial-loser-hermit
43 , Krasnodar , Russia

Вообще, я снимаю шляпу перед мордорскими социальным инженерами. Они проделали невероятную психологическую операцию. Они умудрились сделать консервативную реакцию модным протестом. Молодёжь всегда протестна и скептична к устоям. Так вот нынешнему поколению молодёжи внушили, что правый консерватизм, право-популистская тоталитарная реакция - это и есть истинный авангард и истинный вызов обществу "соевых либеральных куколдов", "майдан против майдана". Современный молодой человек низведён до уровня примитивного гуманоида из фильма Кин-Дза-Дза, который твердит два коротких слова - "кринж" и "база". Он ненавидит гуманизм, права человека, интеллигентность, сострадание, причем даже сам не понимает, за что, поскольку к себе любимому всегда требует гуманного отношения. Вот это и есть апофеоз двойных стандартов, в которых госпропаганда обвиняет либералов. Абсолютно презирать всех вокруг, и абсолютно любить свою собственную шкуру, подобно тесаку, который пытал людей слабее себя, а когда сам влип в полный кошмар, внезапно вспомнил про закон, гуманизм и права человека. "А нас-то за что?!" - восклицают те, кто отказал всем вокруг в праве быть человеком.

>I try to find noble elite like-minded fellows
ah well Interpals.....ehm.....


У вас есть любимые книги? даже фантастика?

Deliana
29 , Balikpapan , Indonesia

Interesting thoughts
Anti Mainstream person

I guess you like Thomas Hobbes?

SuzieCarter
24 , Nottingham , United Kingdom

Hello, My name is Suzie and I was wondering if you would like to be my penpal? I'm always looking for new people to talk to.
Feel free to pop up with a message about yourself 😊
If not then have a nice day!
yours faithfully,
Suzie Jessie.