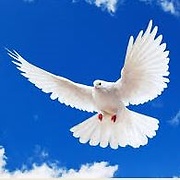 idyidy6
Idy, 38 y.o.

Speaks
Looking for
Friends
Language practice

Joined 5 years ago, profile updated 4 years ago.

Displaying posts 1 to 10 of 36.

Nice to meet you,
I would like you to contact me via my Email (
[email protected]
) thank you in
anticipation

audioaficionado
44, New York City, United States

Hello Idy:) Hope all is well in your world. ~Julie
LucyMonkey2
46, Kharkiv, Ukraine

Hello.
I like what you wrote about yourself and why you are here. I also search for new friends so I hope to know more about you and your country and share our stories.
Bye.


Virteva
42, Moscow, Russia

Hello. Greeting from Moscow. I will be thankful for help with my English.
Looking forward. Natalia

Zizi0809
29, Makassar, Indonesia

Hi...i'm Fauziah...
Would you like to help me about English? Please send me a message if you want ^^