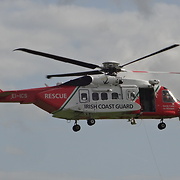 irishman
Sean, 65 y.o.

Speaks
Looking for
Friends
Flirting and romance

Joined 7 years ago, profile updated 7 years ago.

Displaying posts 1 to 10 of 21.
elle441
64, London, Canada

Hi just sending a message. and Greetings to you. Been to your lovely country once.

yvonnedeha_59797
65, Deer Park, United States

Seven years on the site you must have a lot of friends. Have you found the site helpful for the COVID blues? I thought it might be a nice way to talk to people.
Eugenialark
54, Kyiv, Ukraine

Sorry, didn't get your message))
Could you explain what is "your sister" and what is "your list", please?
Eugenialark
54, Kyiv, Ukraine

"I don't understand how you can be here for 6 years and only write 2 words on your profile????" - because you don't need to write more..?

Hello, I'm a short woman from Russia,respecting and admiring brave people. Is that you in the helicopter?

equinesal
73, Petaluma, United States

Love the helicopter. I live close to our Coast Guard training station here in the USA. If you are a Guardian of the Sea, thanks for your service. Stay safe and healthy
9803648030
58, Oryol, Russia

Высокий ирландец- это круто в скобках можно написать кучу прилагательных , типа- умный, обоятельный, добрый,красивый,целеустремленный и т.д..............