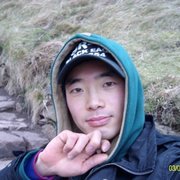 jack25
Jin, 40 y.o.

Learning
Looking for
Friends
Language practice
Meeting in person

Joined 16 years ago, profile updated 7 years ago.

Displaying posts 1 to 10 of 213.

this site is better - xstripx.com




maryannabajian
58 , East Rutherford , United States

Nice to meet you.
And yes scammers are everywhere.
Sad 😕🤨but true
Anyways enjoy ur weekend.
Happy Easter .🐇🐰🐣🐤🐥🌸✌
Nat9112
32 , Buenos Aires , Argentina

I agree, dragons are the best ever.