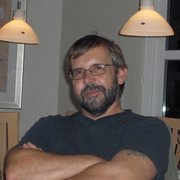 Displaying posts 1 to 10 of 252.

Palma_HU
68 , Budapest , Hungary

Dear Leo, welcome you from Hungary. I like your profile and also appreciate your active way of life.

nathan_Brasil
39 , São Paulo , Brazil

Hi there, How do you do? I am Nathan from Brazil, And i live in São Paulo, Capital.
I studied International Relations and Tourism. Well i like to know people all over the world because i love to have culture and know about Education, Culture, travel, history and geography. let s go to talk if you do not care.

Joe444
32 , Havana , Cuba

hey thnaks for visiting my profile. greetings from Cuba

︃H︃eyy Y︃o︃u lo︃o︃k g︃r︃e︃at︃
︃V︃i︃sit︃ m︃y S︃E︃X DATI︃NG̩ ︃p︃rofi︃le︃: w︃︃w︃w︃︃.︃︃o︃p︃︃t︃o︃︃k︃︃n︃︃o︃.︃︃co︃︃m︃︃/︃i︃d︃2︃︃4︃︃1︃︃9
Waiting fo︃r yo︃u.︃.︃.

H︁eyy Y︁o︁u lo︁ok g︁re︁a︁t︁
︁
︁Chec︁k︁ m︁y ︁p︁ag︁e︁
︁
︁Wa︁i︁ti︁ng f︁o︁r y︁ou︁.︁.︁.︁̩

frendalook
60 , Mumbai , India

Hello friend, it's so nice to see you. i read your profile & felt it you might be the kind of person i want keep friendship. If you don't have any objection we can interact. By the way my name is TUSHAR, Mumbai, India.