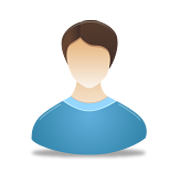 login
Login, 29 y.o.


Joined 12 years ago, profile updated 12 years ago.

Displaying posts 1 to 10 of 334.

softheart2in
63, Pune, India

I am a wild and frequent traveler. Seen many countries and want to see many more.
I love travel, nature, want to know many ancient cultures & traditions, different foods & wines from different countries.
Looking for a like minded female partner.

Rahulraj
29, Jodhpur, India

Hi my all over worlds friends ,and hi I am come from rajasthan ,a state of India,and my country s history,and culture is the wery wery great and full of humanity and I am proud of my country and culture,so who is the interest in indian culture and history,and indian good boy for friendship and I think all World is my home and all over is my friends....so come in India and enjoying the traveling and indian climet, history fort ,and I will be supported ...


Langrial
39, Sargodha, Pakistan

Hello world I looking for German speaking friend because I love German as nation and want to learn German language

Muxaffar26
31, Srinagar, India

My heart and my soul is always open for you
Join my world and enter in soul to feel a new life ...
Always welcome my well-wishers..💚💚💚