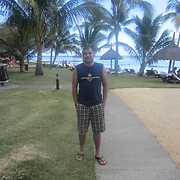 mrjon
Jonathan, 44 y.o.

Looking for
Friends
Language practice
Postal pen pals

Joined 5 years ago, profile updated 4 years ago.

Displaying posts 1 to 10 of 37.

TheycallmeWichi
20, Barinitas, Venezuela

Hello!! Sorry for this question, Mauritius is an African Island?

Tony_Galdin
22, Moscow, Russia

Thanks for visiting my profile. Mauritius's places are really something incredible with solar sand's coast and blue sides ocean. I really like it!

littlecupcake
23, Cândido Mota, Brazil

Hello Johnathan, how are you? Are you brazilian?

AntonIvanovv
30, Minsk, Belarus

Hi! How do yo live so far from civilization? ) It might be gorgeus there