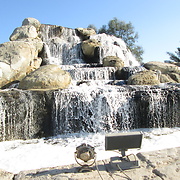 mshs
Mshs, 48 y.o.

Speaks
Looking for
Friends
Flirting and romance

Joined 12 years ago, profile updated 2 years ago.

Displaying posts 1 to 5 of 5.

emmanuella_85356
33 , Kumasi , Ghana

A warm hello does not always comes from the lips only but also from the heart.
Good morning...am Ella by name and you're?

hello my friend iwould like to correspond with u as ur pal friend by exchange s email and snail hope to hear from u soon

mshs
48 , Al Muharraq , Bahrain

Sorry HoneyBalm. I haven't checked my mail mail for soooooo long due to some personal reasons. I'm happy to answer your questions . I am sorry i don't know anyone from the American base but i'm happy to write for you hopping to be friends. Happy day.

HoneyBalm
54 , Sydney , Australia

sorry to intrude but do you know anyone in the American US base? I had a guy message me from there he said but I have dubts

mshs
48 , Al Muharraq , Bahrain

of course sasha your wecome to message me any time you would like