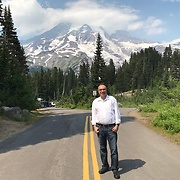 rhutchison
Rob, 38 y.o.


Joined 5 years ago, profile updated 4 years ago.

Displaying posts 1 to 10 of 48.

Hey, your background is beautiful

Yana-Moscow-15
42, Moscow, Russia

Rob Hello! Let's chat! I live in Moscow, our countries are now in strange relationships. But people need to communicate. Regardless of government policy. What do you think?
JIRAWAN2323
38, Chon Buri, Thailand

Hello, I'm Meaw from Thailand's, we can be friend if you want to learn about Thailand culture🇹🇭🇹🇭

Hello. I'm view from algeria. We can be friends. If you want to learn about algeria, I want to learn languages ​​and cultures in different countries. Glad to meet

sembrech
21, Kampala, Uganda

whats the name of that mountain in back ground?



Anton_Knysh
33, Petropavlovsk-Kamchatskiy, Russia

Hello Rob, my name is Anton, I will be glad communication whith people another culture