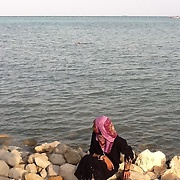 Displaying posts 1 to 10 of 42.

57miranda
66 , Dzhezkazgan , Kazakhstan

russian man from Kazakhstan seeks penpals in the world!collecting.i like rock.snail mail only.Alex.

MisterSono
43 , Khartoum , Sudan

Hi Sara. Nice to see you on here. Wanna be penpals with me? Please reply my message if you do. I've sent a message to your inbox

sadly my old computer had crashed beyond repair and I lost the story, but i am working on a better one

He is full of himself yes! But i do find him quite funny too! I have never been a fan of captain america, not sure why

Hello Sarah,
I love Thor partly due to Chris Hemsworth and it being based on a Icelandic Sagas. I also love Iron man, and you?

Hello , thank you for your comment :)

natureline
28 , Istanbul , Turkey

It released in 2015. Not bad actually but not like mumford and sons as well

natureline
28 , Istanbul , Turkey

It's hard to pick one but these days I'm listening sigh no more mostly. Actually I don't like the wilder mind album much, I want old mumford and sons with banjo!

Yasin.m
30 , Bārah , Sudan

مرحبا كيف هي احوالك ياسين محمد سوداني و اصيل في دمو جاري النيل هل تسمحي لي بمراسلتك و التعرف عليك سأكون سعيد ان قبلتي و شكرا لقراءتك باي