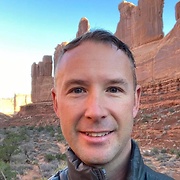 25cities
Dan, 44 y.o.

Speaks
Education
Bachelor's degree
Occupation
Elementary Teacher
Relationship status
Single

Joined 10 years ago, profile updated 2 years ago.

Displaying posts 1 to 8 of 8.

I like travel to Southeast Asia, you so looking good

LucioleintheSky5
43 , Lyon , France

Bonjour Dan / Hi Dan well looks like would love listening about all your travels. It's just amazing to have the opportunity to travel the world. i went to NYC so guess I can talk about this incredible experience. have tou ever been to France ? See your favorite movie is Forrest Gump well maybe you've already been to forrest gump point in Utah ;-) well hope we can talk later . See you
Masitsa
38 , Nairobi , Kenya

Hi Dan. Nice meeting you here. I'm from Kenya

Joefx
61 , Calangute , India

Hi Dan, Greetings from Goa. You have an interesting profile. Have a great day!