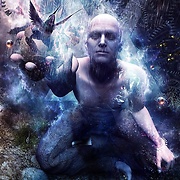 AmericanPeace
Allan, 23 y.o.

Mi studas Esperanton kaj teologion.
- updated Oct 30
Speaks
Looking for
Friends
Language practice
Meeting in person
Postal pen pals

Joined 1 year ago, profile updated 2 months ago.

Displaying posts 1 to 8 of 8.

Tre bone! Do, cxu vi sxatus veturi en la Grekio?

Saluton Allan! Dankon por la vizito cxe mia profilo I am glad you really like Greece. It is really an amazing country rich culturally and historically.

andrei_vlad
29, Timişoara, Romania

Yes, more or less. But I suppose it is the same with the Slavic languages or Germanic languages. Cheers!

yess . Quote by Marie Curie