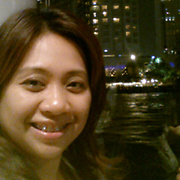 Displaying posts 1 to 8 of 8.

Boontin
55, Sacramento, United States

สวัสดีครับ ว่างทานข้าวเย็นวันนี้ไหมครับ
Daniel_cruz38
41, Sumaré, Brazil

Hello Liu, I´m from Brazil.
I´m looking for people to practice English.
Regards

sawadee krab
beautiful face with smile
happy life for you and all family

InkLink
42, Mumbai, India

I am Mel from India....I liked ur profile...and ur innocent smile
Wud be keen to know u and correspond...
Do get in touch if u wish
Cheers