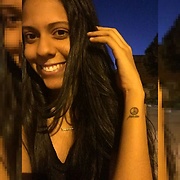 Displaying posts 1 to 10 of 23.

Lo2lo2a
20 , Cairo , Egypt

Hey calara I just wa yes to say you're gorgeous
I learnt to spell it out when there is something good

gertjetop
32 , Zeist , Netherlands

Ha Clarita! How are you? Noticed you liked Adele? Isnt she amazing! What other artists are you into?

PeterKowalski33
35 , Katowice , Poland

Warm greetings from polish interpal ;)



ILIKETOTRAVEL
45 , Fort Wayne , United States

Hi how are you doing?

Sothoth
37 , Kirov , Russia

Thank you for lighting my page with your smile ;)