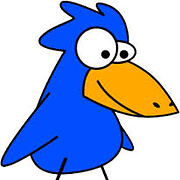 Explorer1981
Explorer 1981, 39 y.o.

Speaks
Learning
Looking for
Friends
Language practice
Education
Graduate degree
Relationship status
Single

Joined 5 years ago, profile updated 9 months ago.

Displaying posts 1 to 10 of 131.

Easygliderpro
42, Universal City, United States

My commands are my life, my rules. I am free to choose whatever I like and want. No one is forcing you to abide by them.

Best one you say, uh?
Interesting ;)


miaka721
34, Allentown, United States

I saw your comments on some guy's profile and thought they were hilarious!! Thanks for the laugh!

Fippolino
44, Wilster, Germany

Hello Mordab! Greetings from Germany! Perhaps you are interested in beeing my new snail mail penpal?

bush-kid
33, Vancouver, Canada

دوست عزیز شما هم اگه بیش از 10 کتاب راجع به کره شمالی خونده بودی دلت میخواست بری یه سر اونجا! شما بفرما کانادا و آمریکا من میرم پیونگ‌یانگ 😉