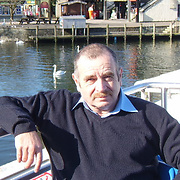 Finbar
Barry, 57 y.o.

Speaks
Occupation
Landscape gardener
Relationship status
Married

Joined 19 days ago, profile updated 6 years ago.

Displaying posts 1 to 2 of 2.

Finbar
57 , Lancaster , United Kingdom

Hello, good to hear from you, Finland is a wonderful country, I bet you have some great Christmas's

MilhouseVHouten
56 , Masku , Finland

Have a good Christmas time for you. Greetings from Finland.