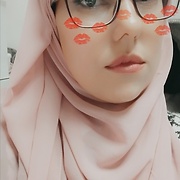 Displaying posts 1 to 10 of 13.


walidovik16
30, Sidi Bel Abbès, Algeria

w ygolo makanch zin f bladna so beautiful

I wouldn't say professional haha but I do enjoy making them :)

Thank you :) I hope to be able to help people who need the help. :)
Yes I am...I am baking an apple pie! :D

Hello :) thanks for the message...Beautiful art work!

00QuantaSeiei
31, Yogyakarta, Indonesia

thanks for visiting my profil