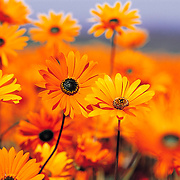 Inrina
India, 65 y.o.

Speaks
Looking for
Friends
Language practice

Joined 6 years ago, profile updated 8 months ago.

Displaying posts 1 to 10 of 10.

SrilankanBuddy
61, Colombo, Sri Lanka

Hello Inrina,
Thanks for your message, I so sorry that I could not answer you in time. I was in India in 2018 and 2019, I was in Madurai. I came back to Sri lanka in march 2019. I would like to keep contact with you to have a good friendship.

SrilankanBuddy
61, Colombo, Sri Lanka

HI Inrina,
I am fromSri Lanka. At this time, I am staying in India. My company send me to set up a production process in our new company in India. Have a Nice day.

gane8362
59, Indore, India

HI Can we be friends, yes my interest is very much there.
Write to me
[email protected]

lifeline12
61, Kampala, Uganda

Hi.....
"All persons from Africa do not seek money and relationship for ***".
Wish you nice days ahead and good friends here..


manian
70, Chennai, India

You welcome... and nice to meet you...
narvekar17
63, Sufālat Samā'il, Oman

Its nice that you have not forgotten roots.

NomadicPath
67, Vancouver, Canada

I admire for returning to your roots.