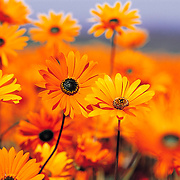 Inrina
India, 66 y.o.

Speaks
Looking for
Friends
Language practice

Joined 8 years ago, profile updated 1 year ago.

Displaying posts 1 to 10 of 10.

Emerald60
62 , Colombo , Sri Lanka

Hello Inrina,
Thanks for your message, I so sorry that I could not answer you in time. I was in India in 2018 and 2019, I was in Madurai. I came back to Sri lanka in march 2019. I would like to keep contact with you to have a good friendship.

Emerald60
62 , Colombo , Sri Lanka

HI Inrina,
I am fromSri Lanka. At this time, I am staying in India. My company send me to set up a production process in our new company in India. Have a Nice day.

gane8362
61 , Indore , India

HI Can we be friends, yes my interest is very much there.
Write to me
[email protected]

lifeline12
63 , Kampala , Uganda

Hi.....
"All persons from Africa do not seek money and relationship for ***".
Wish you nice days ahead and good friends here..


manian
71 , Chennai , India

You welcome... and nice to meet you...
narvekar17
64 , Sufālat Samā'il , Oman

Its nice that you have not forgotten roots.

NomadicPath
68 , Vancouver , Canada

I admire for returning to your roots.