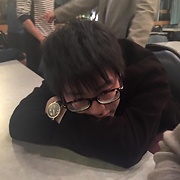 Displaying posts 1 to 9 of 9.
Pentahazard
45, Goslar, Germany

Ich mag Ravel auch.
Meine erste Schallplatte war "Bolero". Ich habe sie in den 80'ern gekauft und besitze sie heute noch.

HI) Only adult dating for one night http://qps.ru/YJEXo (my nick - cisutica1970)

NicoleUnlucky13
26, Bryan, United States

Greetings or HOWDY from Texas!! I haven't bought the Switch, but I've been playing Breath of the Wild on the Wii U. Money well spent!! :)

Potato_Chips
28, Lopburi, Thailand

Like the 3.7 ิbillion years. HAHAHAHA

Maybe you can look up some information before considering to buy one? I think they rather be held in groups tho, but you have to keep them in un-even numbers of couples! (Like 3,5 or 7 couples (male+female so total 6,10 or 14 birds). :3 but they also have very big nests with eggs! Haha.

Elisa-13
22, Mexico City, Mexico

so.... i don't know how to use this kind of websites so... can you teach me please and if you have a question of english I can help you

Elisa-13
22, Mexico City, Mexico

hello I'm Elisa I want to learn japanese and I can help you to practice english and I can practice to xD so .... what do you think