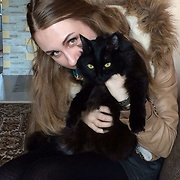 Displaying posts 1 to 10 of 11.
Kindhearted_guy
52, London, United Kingdom

A very good morning from a sunny London,
Hi ?, I am Marc here. I just wanted to say a very nice warm hello to you and you're husband. I do hope you're both having a lovely and beautiful day too. Marc ??

3hats do u think is 3rong 3ith this 3orld ?

iamrock77
42, Haridwar, India

hi katherien...it nice to see u.....can we become friends!!!

Misael_Ginting
27, Medan, Indonesia

Greetings from Indonesia .. :)


hi my friend.nice to meet you welcome to Dubai i hope u like