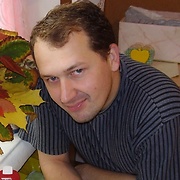 MaksimTitov227
Maksim, 42 y.o.

Speaks
Looking for
Friends
Language practice
Meeting in person
Postal pen pals
Flirting and romance
Education
Graduate degree

Joined 7 years ago, profile updated 2 years ago.

Displaying posts 1 to 5 of 5.

I like chineese movies and my Karen Mok my faworite singer. Do you like some chieese singers, and what kind of movie you prefer?

我的境界就像中国文化和寻找朋友
Im realy like chineese culture and searching for a friends

Sounds great, but i cannot apply your link, and no have possible come to your site, do you have wats up number or some skype contacts?

Hello, I'd like to talk to you if you want? Maybe we'll meet here? >>> https://goo.gl/xi4TwG (Copy the link in the browser). id on my website 3325284