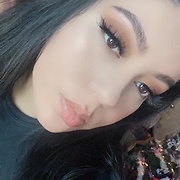 Moon-Princess
Ria, 33 y.o.

Looking for
Friends
Language practice

Joined 12 years ago, profile updated 2 years ago.

Displaying posts 1 to 10 of 105.

Hi nice to meet you welcome to Dubai i hope u like
Hola, te recibo en Dubai. Espero que te guste

Never stop being a kid at heart!

johnbreck
58 , Fajardo , Puerto Rico

Saludos desde la isla de encanto , Puerto Rico.
?De verdad tú eres la princesa de la luna? O sea una princesa lunar?
Qué Dios te bendiga.

Hey there! Thanks for posting on my wall:) I love that type of stuff too! Shoot me a message so we can chat some more!

Robu
35 , Vienna , Austria

I take that as a compliment. :)
Thanks a bunch!

safwatgad
33 , Cairo , Egypt

Hellloooo From egypt
i hope we can talk xD!