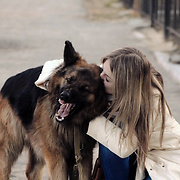 Displaying posts 1 to 10 of 39.

pui1223
26, Hong Kong, Hong Kong

Hihi I come from hongkong nice to meet you
Mumio_Combatt
41, Prague, Czech Republic

honesty,smart and pretty girl..
Joseph1896
23, Seattle, United States

Hi, im joseph
I hope we can talk?
more or less :D

АУЕ ФАРТУ МАСТИ
Часик в радость, чифир в сладость. Ногам ходу, голове приходу. Матушку удачу, сто тузов по сдаче. Ходу ВОРОВСКОМУ, смерти мусорскому. Братцы, да взойдут семена посеянные вами, да взойдут на них плоды крупные и будет мир и благополучие в ДОМЕ НАШЕМ ОБЩЕМ. Здоровья и терпения вам и вашим близким!

You've got a point there. If you want to reach success, do not share your plans for the future with puny humanses.
Co myślisz na to żeby dołączyć się do Whatsapp grupy ? I and two my penpals from Poland created it for people who learn and speak Polish.

Chemistry...Do you want to build a meth lab or something? I see. That you can become insanely rich and buy yourself a mansion full of cats and a pony in stables .
Czy chcesz porozmawiać po polsku ?


They are annoying, lazy idiots, too much gifted to be retarded as they are, overrated, manipulative and "evil", enough reasons to hate them !
That's hard to admit but even a human is better than a cat :/