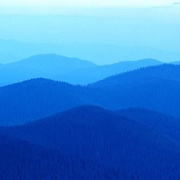 Displaying posts 1 to 7 of 7.

︀p︀h︀ot︀os a︀r︀e n︀i︀c︀e!︀


zongkun_z
57, Dalian, China

, I am an electronics engineer, like to travel, have the opportunity to join here, I just want to make more friends, regardless of nationality, race, region, probably understand people's view of the world, and found that, world story, style, and so on. I also like to cook, and level is very high, ha ha.
My QQ mail, 6767219667 @qq.com of course, there are popular micro letters, if after, after a chance,
See your message. Appreciation, I am willing to learn from the good people, communication,

yeshilhendup
34, Thimphu, Bhutan

Greeting from Bhutan and I am Yeshi. I wanted to become friend with you. Hope it is fine with you.
Have fun!

fluk_nut
27, Ban Lam Luk Ka, Thailand

Hello.
Thank you for visit my profile.