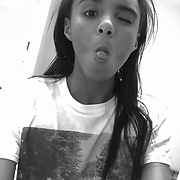 Still_Irise77
Rebekah, 24 y.o.

Speaks
Looking for
Friends
Language practice

Joined 9 years ago, profile updated 2 years ago.

Displaying posts 1 to 10 of 351.
Mensageiro_
23 , Luz , Brazil

Hello there!
I'm so sorry for the late reply
How are you?
I hope you're fine!
Thanks for the message!

JulianaRu
34 , Irkutsk , Russia

do you have termits in your area? are they devastative for houses?

hi beautiful girl ,love you how are doing now

DaninyourFace
33 , Ulm , Germany

Hey, you came to my mind today because I started listening to "Sapiens" by Yuval Harari, and I was thinking about people to chat about insights the book give and I thought "there was that theology girl on interpals". Have you by chance read the book?

American romanian musician

Abiyass
39 , Guelmim , Morocco

greeting from morocco
how are you doing ?

i really like Pride and Prejudice. Have you seen the movie "Pride and Prejudice and Zombies" it's kinda the story of Darcy and Elisabeth but mixed with Zombies. it's a good one :D

oh yeah but idk why the new episode isn't out yet.😐 i miss Dean and Sam and Cass and Jack.:(