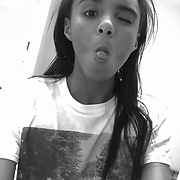 Still_Irise77
Rebekah, 22 y.o.

Speaks
Looking for
Friends
Language practice

Joined 7 years ago, profile updated 6 months ago.

Displaying posts 1 to 10 of 351.

JulianaRu
32, Irkutsk, Russia

do you have termits in your area? are they devastative for houses?

hi beautiful girl ,love you how are doing now

DaninyourFace
31, Ulm, Germany

Hey, you came to my mind today because I started listening to "Sapiens" by Yuval Harari, and I was thinking about people to chat about insights the book give and I thought "there was that theology girl on interpals". Have you by chance read the book?

American romanian musician
Abiyass
37, Madrid, Spain

greeting from morocco
how are you doing ?

Iamraheleh
23, Tehran, Iran

i really like Pride and Prejudice. Have you seen the movie "Pride and Prejudice and Zombies" it's kinda the story of Darcy and Elisabeth but mixed with Zombies. it's a good one :D

Iamraheleh
23, Tehran, Iran

oh yeah but idk why the new episode isn't out yet.😐 i miss Dean and Sam and Cass and Jack.:(
Imanerouzi
21, Rabat, Morocco

I liked the Conjuring, it was probably one of the most scariest movies i watched so far.
I'm still not ready to watch the Annabel movies haha, i het scared super easily so i would probably watch it with friends or fam

Semachann19
24, Kuşadası, Turkey

Sure, I'm big fan of Audrey Hepburn, I love her. ^ ^